CBSE STD 8 Home Learning and E-Learning Pendrive
Class 8 Educational Pendrive Description: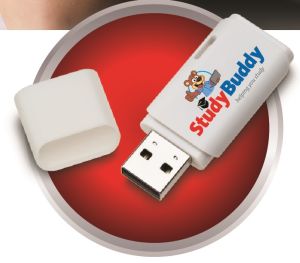 In the E-Learning Pendrive  provided by the studybuddy will cover the entire informations such as.
Animation
Acitivities
e-Books
Exam
Fully Solved NCERT Solutions.
NO INTERNET Connection requires.
The self-study contents with give students the experience of real time teacher-student interaction.
Topic-wise explanations, rich animation, assessments and recapitulation of topics will help students develop sound understanding of the subject.
Content has been developed by experience faculty.
Each Chapters Have Activities for Brain enhancement and Better Understanding.
Model Test Papers for Practive.
Additional Information To Enhance General Knowledge.
Subjects provided in E-Learning Pendrive
Maths
English
Sanskrit
Hindi
French
Computer
social sience
Science
Whether you are shy, a slow learner or even a topper of the class, everyone needs a break from hours of home-work and heavy books.The studybuddy brings you, An effortless mode of doing all your studies. In a pre-loaded and interactive pen-drive with:
Subjects like English, Hindi, Mathematics, Social Studies and Science.
Works on all computers and laptops .
Over 1500 extensive, comprehensive and multi-media based modules.
Aligned to CBSE curriculum.
Easy to operate and no technical knowledge required.
Can be used as a flash-drive after expiry.
No Manual Installation.
Effective Learning :
Studybuddycbuilds up your retentive capabilities through its skillful and extensively researched interactive courses that make learning fun and easy, helping you remember courses months after you learned them with the help of audio-video learning.
Plan Your Study :
As you have access to the study material with you, so you can plan your studies at your convenience. Revision would never had been so fun earlier as all you have to do is switch on to studybuddy and sit back and learn using the Audio Video learning.
Learn At Your Pace :
Now with studybuddy you can study at your own pace, devote more time to your weak points. Studying and revising can be done at once own pace. For knowing more about the Studybuddy cbse pendrive lets check our site.